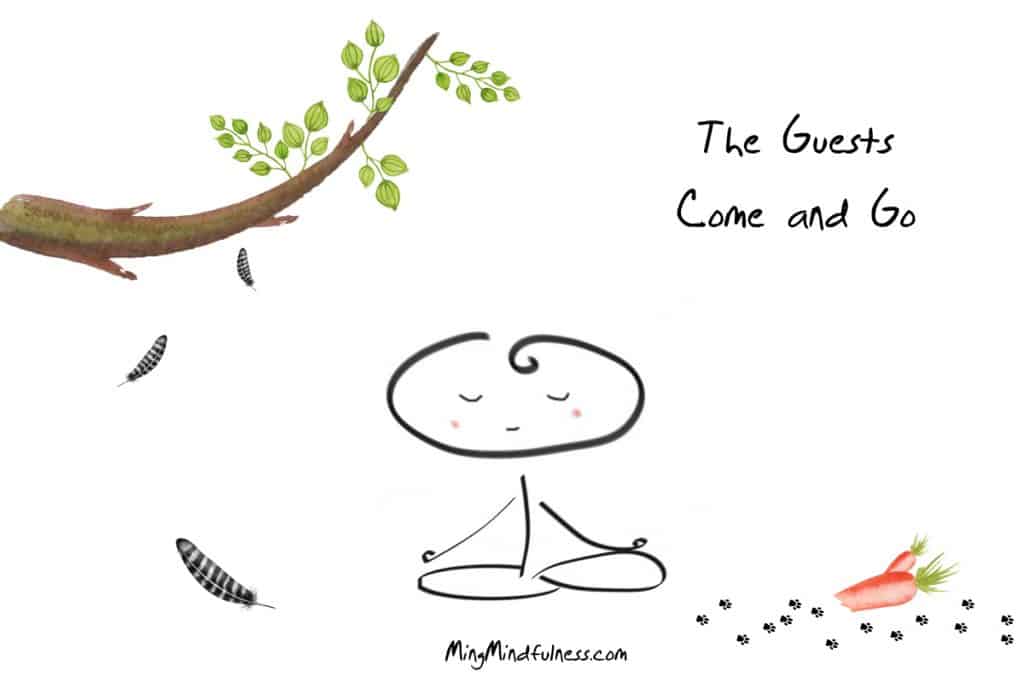 Oh.. The thoughts are here
And emotions have arise
Sigh..
Don't Sigh
Watching thoughts is like.. gazing at the birds on the tree
Holding emotions is like.. cradling a soft rabbit
Trust me, you will know
when you are ready to drop your gaze or release your hands
Because the birds will want to go
And rabbits too
I won't blame these guests of nature for showing up
Why then struggle with the thoughts and emotions that arise?
Are we always in control?
If so, why then are they arising?
They are already here
Letting Be.
Be the kind host
Allow the guests to come and go
–
Jace Loi