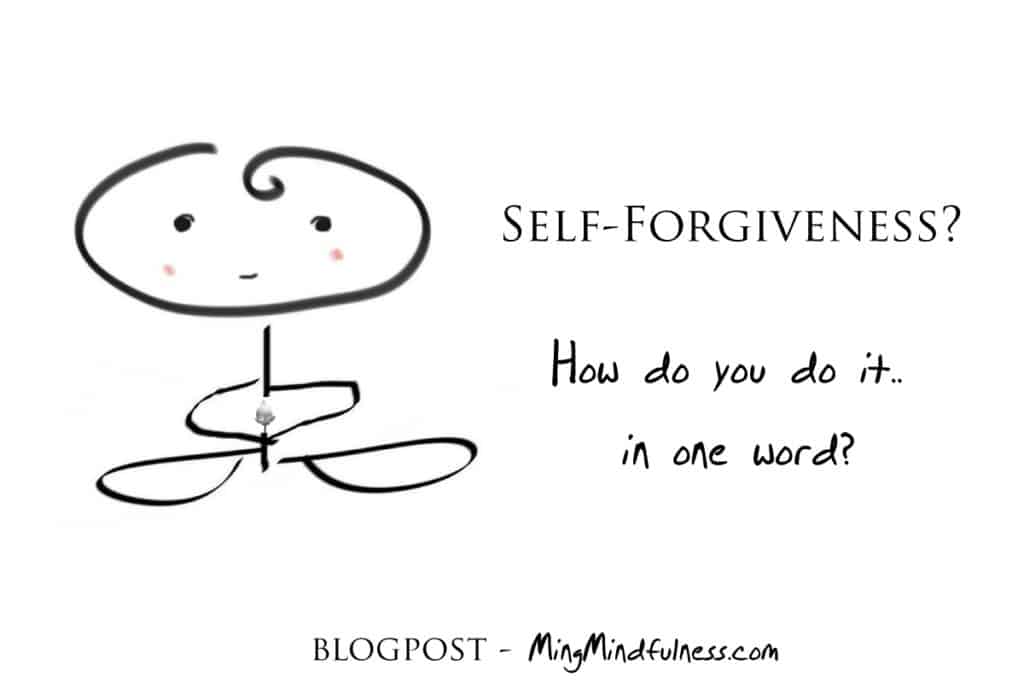 Late last year, I had intense anxiety for a couple of months, which could in part be a build-up of fear for failing or the imminent sense of shame that I had already failed.
In a moment of epiphany, I realised that although I knew the word 'forgiveness', I had never ever felt forgiven, or that I could let myself off the hook. It sounded so foreign to me; I really didn't know how to do it. 'How to forgive me?' – I simply could not connect. And so, the only thing I could do was to declare my intention –
'I want to know how to forgive myself'.
And I left it as that.
Fast forward a couple of months later, I was listening to a short podcast by Danielle Laporte on self-forgiveness. I was thinking to myself – 'hmm.. the usual stuff'. But a simple word struck me in the core and I laughed at the simplicity of it.
That's it.
I have misunderstood the idea of self-forgiveness. It's not about forgiving myself for the deeds, or the mistakes and failures which I perceived as dumb, weak and silly. I had to apologize to my being for being so hard on her.
And I said the sincerest and heart-breaking 'Sorry' to myself.
Sorry. That I was so hard on you
Sorry. That I created so much pain and hurt.
Sorry. That I beat up this sensitivity.
Clutching myself in a soft embrace.
Giving myself all that love that I yearned from others, and realising I can give it to me.
Tears rolled.
Lightening.
Right here, right now.
Comment below: Do you get upset.. criticize.. blame yourself the all the 'wrongs' done? How do you practice forgiveness to yourself and others?