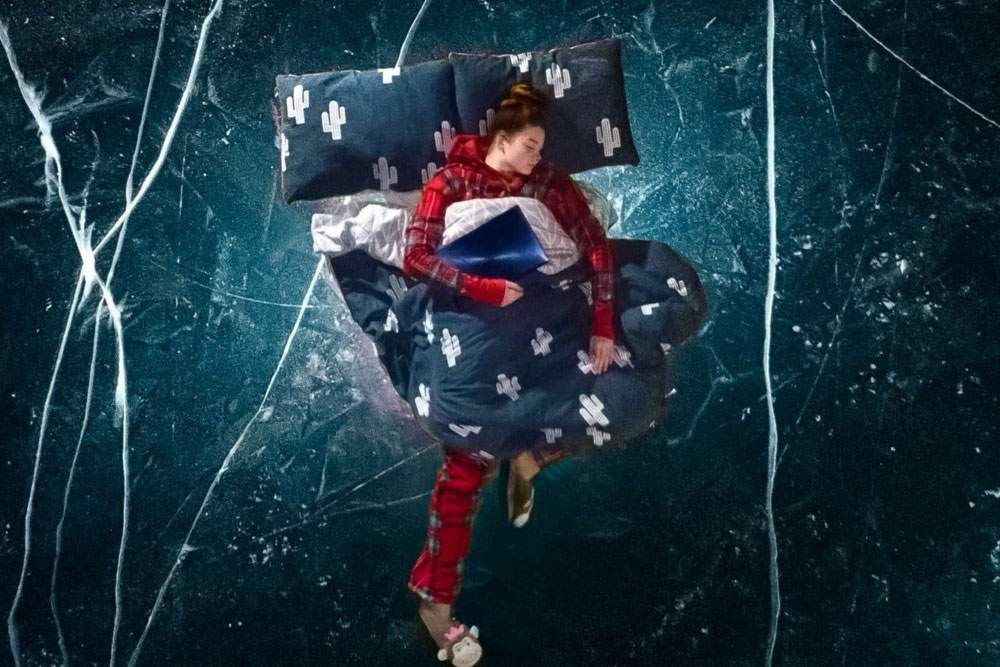 Last night I had a dream that was harder than life. 
The kind of dream that you woke up feeling exhausted like you hadn't slept one bit. The kind when you had to cross multiple hurdles yet the body felt like it was moving through sludge. The worst thing was you never got to the destination, the person, or the task you wanted to finish, and you woke up as if you had ran an unfinished marathon. Leaving you feeling completely incomplete, empty in the center, heavy with disappointment and grief. 
All these for laying on the bed for the past 8 hours. It was waking up on the wrong side of the bed indeed; starting the day all wrong. 
Or is it waking up at all? 
Or did we just step into another dream? 
When I wake up from such a vivid dream, sometimes I can't yet tell right away which is reality. I lay in bed, awake but not awake. I sensed the arising of the strong urge to go back into the dream to 'finish' it, or to ride out the despair, and the possibility of fulfilling another 'better' outcome – wanting to resolve the pain or incompleteness I feel inside. The innate habit to 'complete' and 'fulfil' life. Many times I forget, but maybe this is exactly the raw instinct that I could rest upon. 
And that was what I did last night. In bed and eyes still heavy, I rested upon it. Resting upon this body and the whirlwind of emotions. Whilst my mind was still spinning within the scenes of the dream.
"What would happen if you stop trying so hard?" This small but gentle voice cut through the trance I was in. The dream paused.
Stillness. 
The tension around my chest swirled up and lifted away gently. The body sinks, softening into the bed. 
Rest.
Releasing the effort.
There was really nothing to go against or towards. Pinning for a destination that I do not know and cannot see. The holding on to the control, the striving, the fear. 
The relentless resistance.
Did I really need to push through the invisible sludge?
Maybe my dreams are telling me that how I react in my dream is probably how I react in life. 
And all I had to do is… Remember. 
Remember to see.
Possibly, how we wake up from our dreams is not too different from waking up from the endless momentums of life. Noticing this opportunity to awaken. 
Maybe this is why we dream.
To learn to wake up. 
And we can…
Every time we dream.